INTERIOR AND EXTERIOR CLEANING TIPS!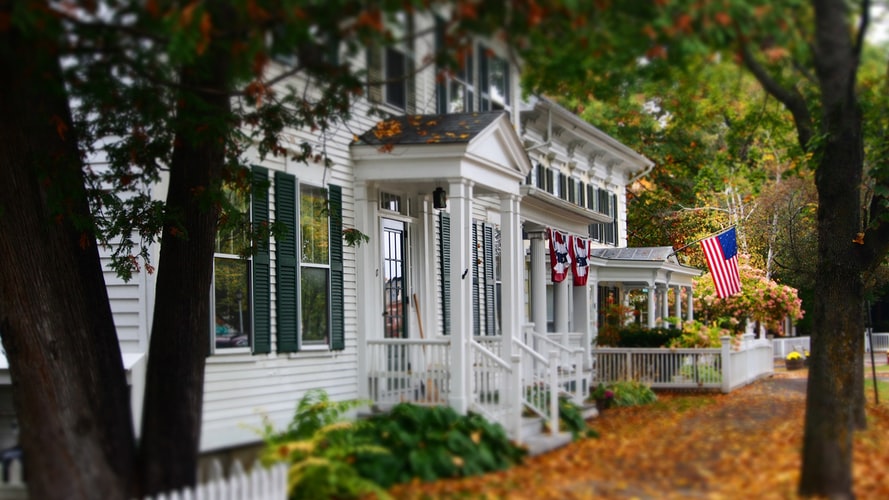 With winter around the corner, now is the perfect time to perform some important home

maintenance. Not only can preparing your home help you to avoid a slew of potential problems
posed by harsh winter weather, but autumn's mild weather is ideal for outdoor maintenance. To
get your home ready for the cold months, here are 6 must-do tips to get you started:
1. Make a plan
Before you pick up the tools and start working, it helps to have a plan that you can reference
throughout the process. Make a checklist of all your maintenance tasks, and set goals for when
you want them completed by. Laying out a list will help you envision the whole process, and
checking each item off as you go can help you stay motivated.
2. Mow one last time
You want your last mow of the year to happen before your area starts getting frost on the
ground. Davey notes the goal is to keep your grass about 2 to 2 ½ inches high through winter. If
your grass is high, gradually cut down the height until you get to that sweet spot. While you're at
it, be sure to trim your shrubs and clean up any dead tree limbs and fallen leaves from the lawn.
3. Consider adding a shed
If you have a bunch of outdoor equipment in your yard, and you don't have anywhere to keep it
through winter, consider investing in a storage shed. That way, you can ensure your expensive
summertime equipment doesn't get stolen or damaged by the cold weather.
When you're choosing a storage shed, compare the differences between wood and steel. Wood
buildings may be more traditional, but steel is stronger and more durable. Plus, The Spruce
notes steel sheds require much less maintenance than wood sheds.
4. Inspect your home's exterior
There are several elements to check on your home's exterior before winter. You want to walk
around and take a good look at your roof. If you see any damaged, loose, or missing shingles,
you will want to call in a professional to fix it; otherwise, you'll be at risk for all kinds of water
damage in the colder months.
Also, check the foundation for severe cracking and other signs that it may be compromised.
Moreover, look for any cracks and holes in your foundation, siding, doors and windows that
could leak warm air from inside. Many cracks and holes can be filled with caulk, but if they're
bad enough, you will want to call a professional.
5. Seal any indoor cracks/gaps
The same logic applies to the doors and windows inside your home. Look carefully at windows
to determine what might need repair or replacement. If a DIY fix is beyond your scope, a
professional can easily tackle the fix and give you an accurate estimate for repairs. When
looking around, note that if you see any gaps or damaged weatherstripping, you will want to
replace the weatherstripping before the temperature starts dropping. If left unattended to, warm
air can escape, making your HVAC system work harder and your energy bill rise.
6. Check your chimney
Lastly, make sure your chimney is in working order. Inspect it for leaves, small animals, limbs,
and any other kind of debris that could become a fire hazard. Some homeowners opt to clean
their chimney themselves, but it's typically better to bring out a professional chimney sweep. Not
only will it save you time, but a pro will better be able to recognize and address creosote
buildup, as well as any deterioration and venting problems.
Getting your home ready for winter can help you prevent a lot of problems when the cold
weather hits. Remember to start with a plan and a checklist, and perform some basic lawn
maintenance before the first frost hits. Also, consider getting a shed if you need a place to store
your outdoor equipment, inspect the exterior of your home for any potential problems, and make
sure the interior of your home is well-sealed. Finally, inspect your chimney to ensure it's clean
and safe.
Once you've tackled the outside, it's time to prep the inside. And the first step here is having
your home professionally cleaned from top to bottom! The experts at Niki's Cleaning Services
use the best cleaning products to help make your home exceptionally clean. You can also count
on dependable, friendly service. Call today for an appointment! 503-593-0474